Stay Safe In Any Situation With Our Self-Defense Classes!
One of the most important skills you can develop in life is self-defense. The confidence and peace of mind that comes along with the ability to protect yourself and your loved ones can't be measured on any scale. That's why TPC Brazilian Jiu Jitsu is proud to offer men and women from across Beaumont the opportunity to train in the art of self-defense in a safe, comfortable environment where people of all ages and backgrounds are welcomed. We offer MMA training for both practical AND competitive environments!
To learn more about our self-defense classes, just fill out the short form on the side of this page!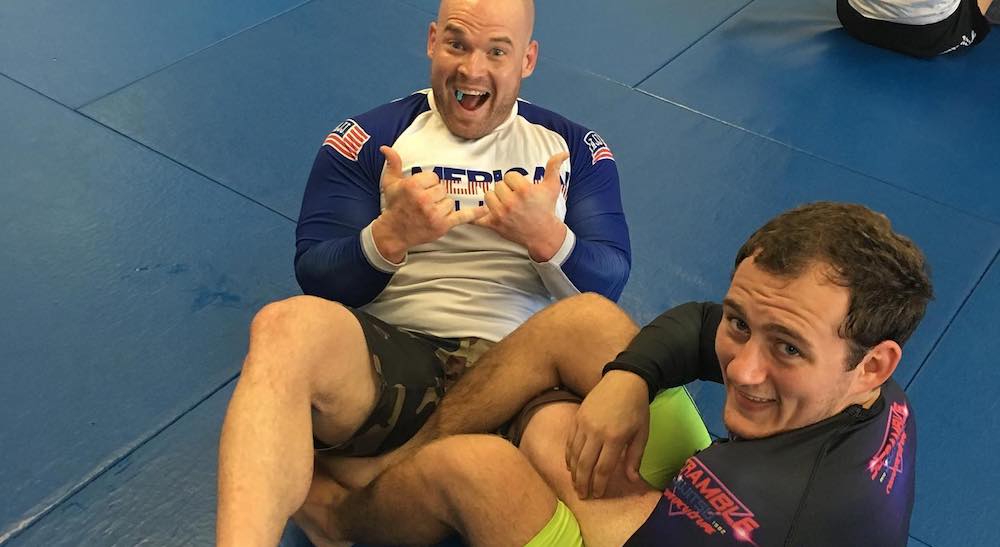 Self-Defense Classes Let You Live Fearlessly!
At TPC Brazilian Jiu Jitsu, our team is made up of professional martial artists and black belts who can help anyone learn practical, reality-based self-defense skills. The MMA training we teach here in Beaumont will genuinely help you in a dangerous situation where the decisions you make and the actions you take can mean the difference between safety and injury.
Our self-defense classes are designed to give you the reactive and proactive skills you need to stay safe (or compete!) in any situation, whether you're venturing around Southeast Texas or training for the cage. No matter your ability or fitness level, our team is happy to help you get the skills you need to live your life confidently and fearlessly, knowing you have the ability to defend yourself and your family.
What can our self-defense classes offer you?
You'll learn how to recognize dangerous situations quickly
Practice proven techniques for competing at any level
Get professional, hands-on guidance on each technique
Find a community that will help you train hard, live well, and thrive!
Don't let fear limit you. Our team at TPC Brazilian Jiu Jitsu can help you conquer your doubts, overcome your limits, and become the best you can possibly be. Our self-defense classes are designed to be scalable and accessible, so there's no excuse not to train!
Try Out Beaumont's Ultimate Self-Defense Classes Today!
TPC Brazilian Jiu Jitsu is proud to help keep the Beaumont community safe. No matter what your prior experience with self-defense classes may be, our doors are open to anyone interested in learning more about competitive MMA or keeping themselves and their loved ones safe. Be limitless -- sign up for our next self-defense class!
To learn more or get started, just fill out the short form on the side of your screen.